Join Us In Person This Sunday at 10:30 AM at The Foundry on Whyte
We meet Sundays at 10:30 am at Foundry on Whyte. Join us in taking our personal relationship with Jesus public by loving and serving our neighbours.
10426 82 Ave NW, Edmonton, AB T6E 2A2
Sundays are a time when we come together and are inspired, encouraged, and equipped on how to be the church in the natural rhythms of life. It is like an equipping lab for learning to apprentice under Jesus: to BE WITH JESUS, to BECOME LIKE JESUS, and to DO WHAT JESUS DID.
Yes, There Is Free Parking!
We have free parking right behind the Foundry in LOT 71061.
10429 83 Ave NW, Edmonton, AB T6E 2C7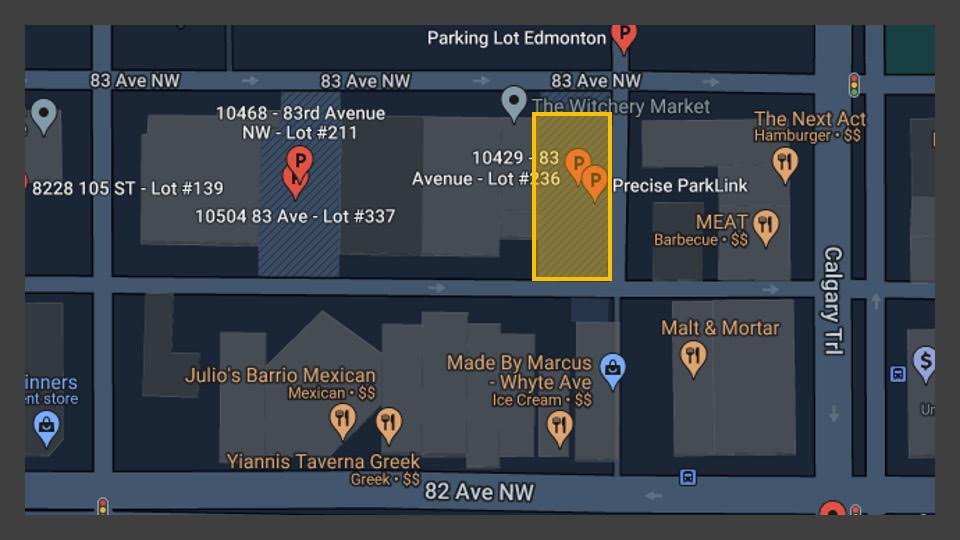 Walking to Foundry Room from 83 Avenue...