Our Mission:
To take our personal relationship with Jesus public by sharing his love with everyone, everywhere.
The Public Church is a safe place to explore faith in Christ, experience community, and engage in the co-mission of Jesus.
Getting to know each other
We know meeting someone for the first time can be intimidating, and going to a new church for the first time can be nerve-racking. We want to help make your first experience at The Public Church a great one!
SERVICE TIME AND LOCATION
The Public Church meets every Sunday at Foundry on Whyte Avenue, Sundays at 10:30 am.
LOCATION & DIRECTIONS
FREE PARKING!
We have paid for your parking! Park in the lot directly behind Foundry in LOT 71061.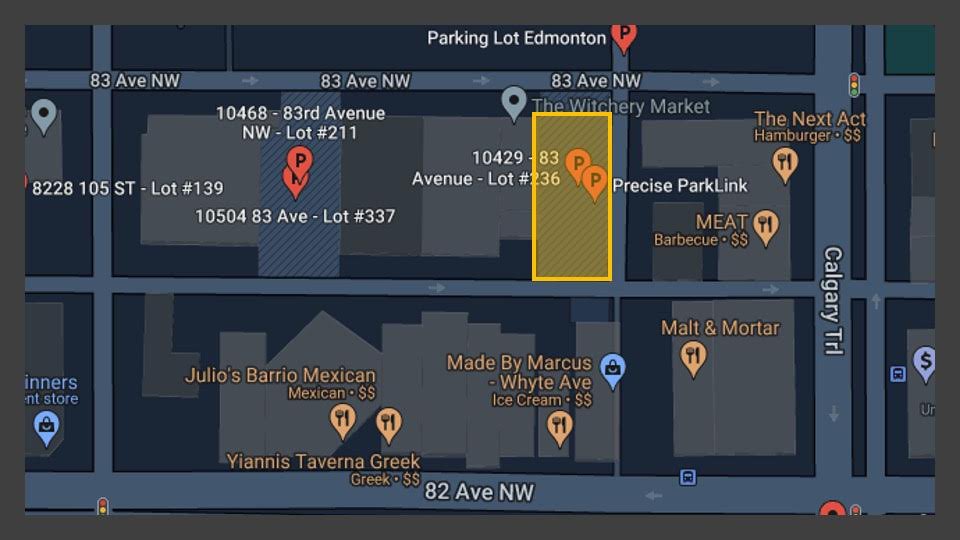 We are saving you a seat.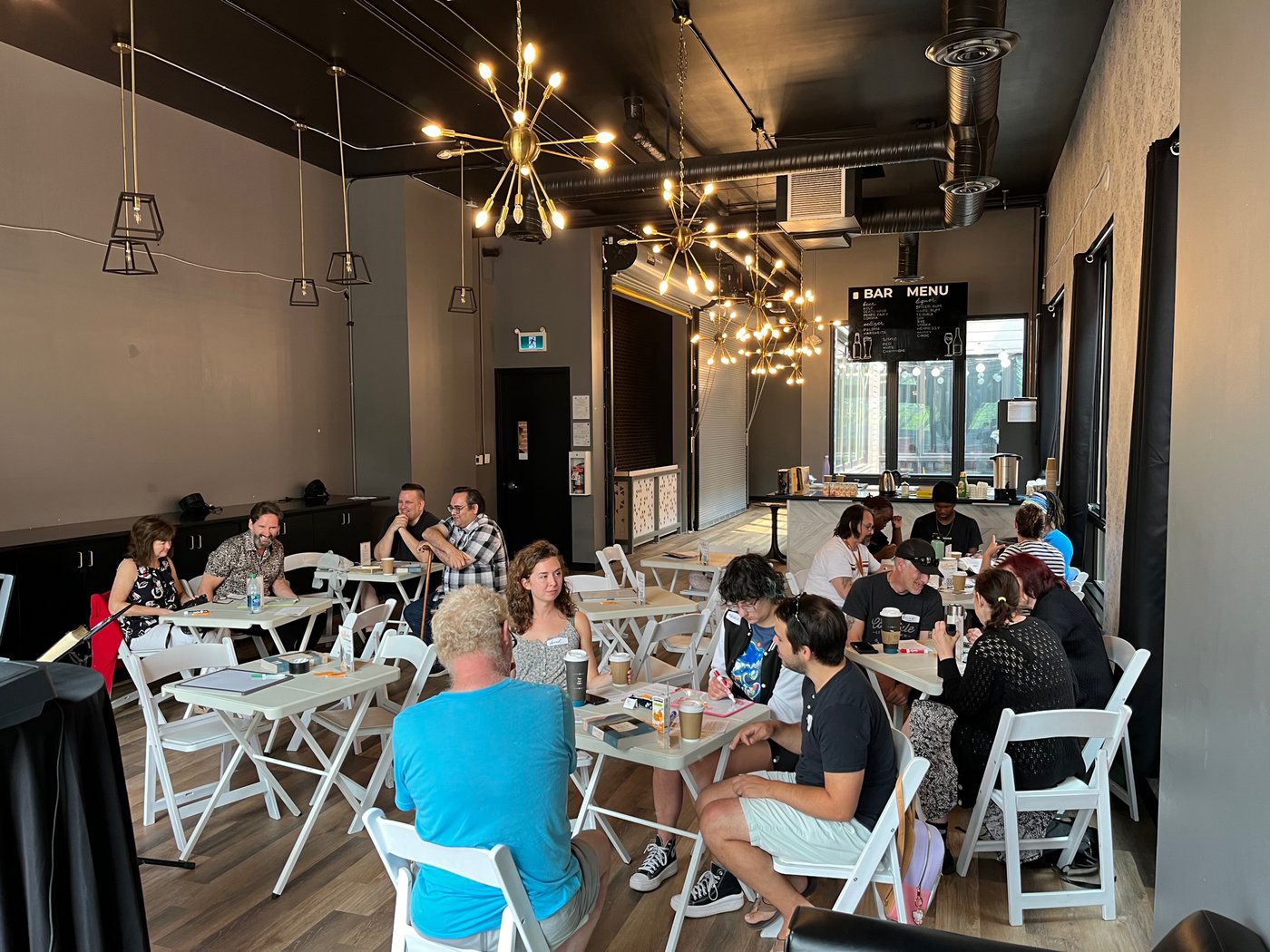 WHAT CAN I EXPECT?
When you walk into Foundry, you will see our church community talking with each other and catching up on their week. Church is people and we want to connect with each other and meet new people. Don't be surprised if someone introduces themselves and says "Hi" to you. Help yourself to coffee!
We gather at tables, not in rows. Meet a new friend or two.
Our gathering is about 70 minutes in length. We begin with a welcome, some interaction, and then someone will lead the church in singing - song lyrics are on the screen. Feel free to sing along if you would like, and don't feel obligated. After the music, our pastor will lead in a guided discussion on how Faith intersects with real life. We end our service by sharing our announcements and giving a formal dismissal. Feel free to stay a little longer to get to know the great people on our church community.
WHAT ABOUT MY KIDS?
We have an program for your "littles" (1-6 years) with a great teacher and some Bible lessons on video. We also have busy bags for kids to enjoy at the table with you. Our service is informal and designed to engage all ages so we welcome kids to participate with us. Imagine a family reunion, that's kind of what our gatherings are like with kids.
We create a safe place for discovering more about faith!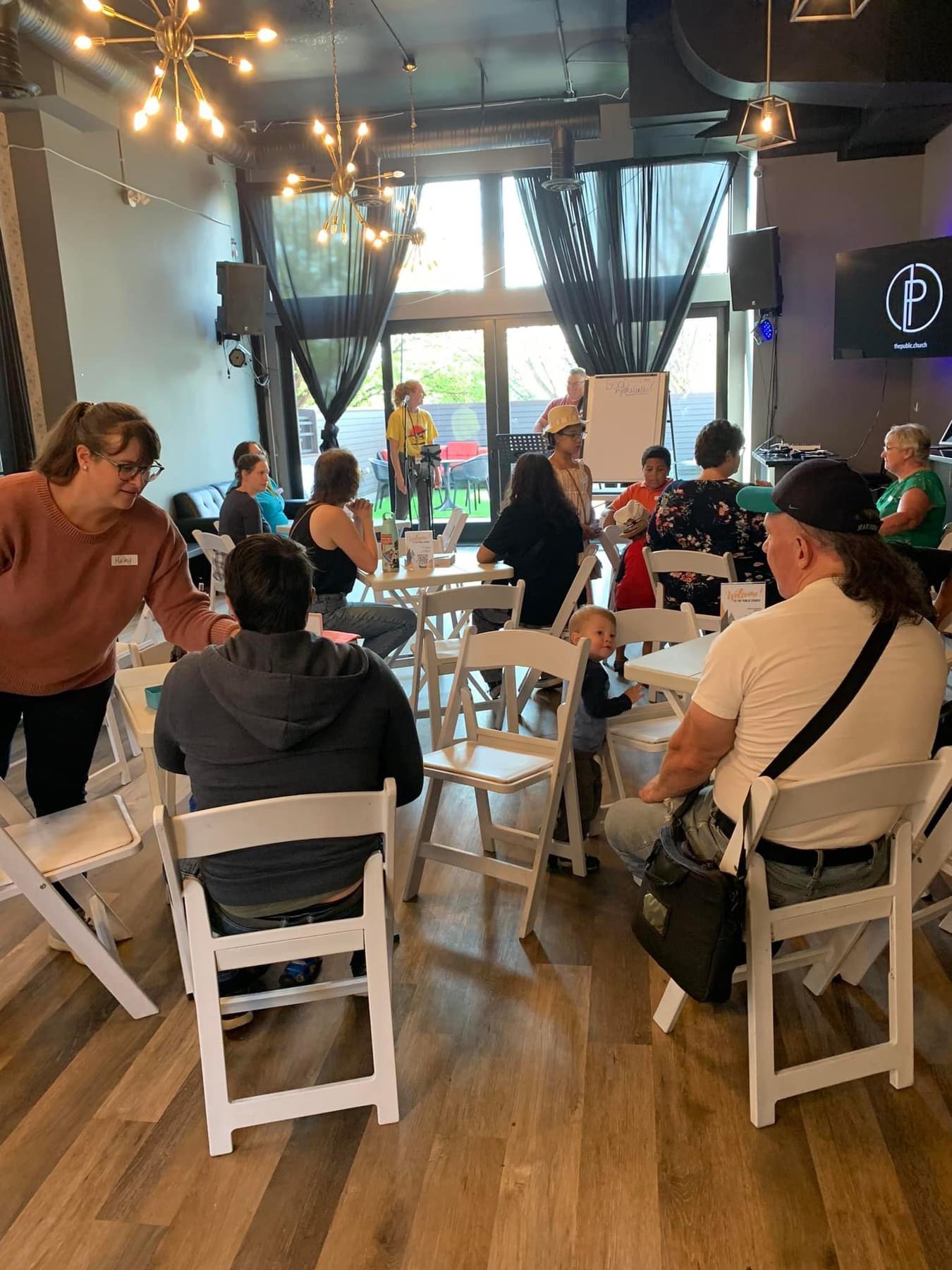 WHAT'S THE CULTURE LIKE AT THE PUBLIC CHURCH?
Sunday's at The Public Church are casual, and relaxed. There is no dress code. We look and dress like you. We care about you, not what you are wearing! We're a church full of broken and imperfect people with every kind of story imagine-able, and we are saving a seat for you! Come as you are and expect to feel welcomed as our guest.
LET US KNOW YOU ARE COMING
Ready to check out The Public Church? We can't wait to meet you in person. Simply fill out the form below and we will be expecting to welcome you on your first visit.